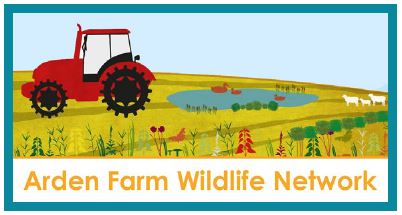 Ref: CSFF070013
Lead: Ian Jelley, ian.jelley@wkwt.org.uk
Group members: 45
Length of agreement: 4
Area of group (Hectares): 10,000
This project will increase the coverage of wild bird and pollinator habitat across the Arden landscape character area in Warwickshire. This will be achieved by supporting farmers to make simple changes to their land management practices based on the principles of the FPAWP and including other key habitats.
The other habitats we will be targeting include floodplain grazing marsh, lowland meadow, ancient and native woodland, wood pasture and parkland with veteran trees and arable field margins, all of which are CSS priority habits. In addition hedgerows, woodland edge and scrub, winter bird food, bird and pollinator nesting areas and over wintering habitat will also be targeted.
This approach will benefit a variety of species including the CSS priority species; corn bunting, lapwing, turtle dove, brown hairstreak and lesser horseshoe bat. By working at a landscape scale we will also be able to identify key populations of species on landholdings within the group. That will enable us to encourage landowners to create complimentary habitat for the rarest species and ensure that there are bigger, better, more joined up areas for wildlife.
As there are several priority areas for flooding and water quality in the area a key additional benefit of this approach will be improvements to the CSS priorities for water including water quality, air quality and flood risk management via more effective river catchment management.
By operating at a landscape scale this network will deliver multi-environment benefits including biodiversity net gain, healthier soils, improved water quality and profitable sustainable farming.