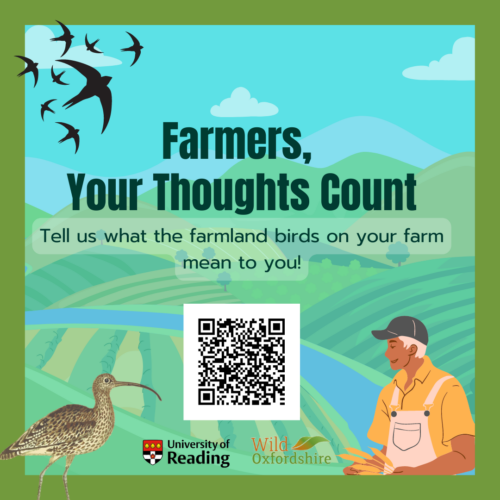 Farmland birds are in decline across England. Farmland represents 69% of land in England and so farmers and land managers have the potential to reverse these declines.
PhD student, Sophie Cunnington, is doing a survey to understand the farming communities' views on farmland birds and if they influence land management decisions.
This survey explores motivations to practice land management interventions that benefit farmland birds and understand how the farming community accesses information about birds and suitable management practices.
The short questionnaire will contribute to her PhD and will help wildlife organisations better understand how they can work with farmers and land managers to aid nature's recovery across England! We would be extremely grateful if you could spare 10-15 minutes to fill out the questionnaire and share it with anyone who might be interested. https://readingagriculture.eu.qualtrics.com/jfe/form/SV_9FjdE1gci3kcGPQ
Farmland birds are in decline across England