"Birdlife here has burgeoned," said the BBC's environment analyst Roger Harrabin, as he visited the Martin Down Super Cluster on this morning's Today Programme on BBC Radio Four. He visited the farmer cluster, a project joining three farmer clusters surrounding Martin Down National Nature Reserve in the Cranborne Chase area of Dorset and Hampshire in 2016, which is facilitated by the Game & Wildlife Conservation Trust and has seen wonderful results by bringing farmers together to work for nature.
"We've seen a big return in skylarks, corn buntings, goldfinches and the arrival of stonechats for the first time this year as breeding birds", says an enthusiastic Tim Palmer, lead farmer of the Martin Down farmer cluster when interviewed on BBC Radio Four's Today programme. The success of the Martin Down Cluster has shown the value of collaboration, motivation and trusting farmers to manage their land, all principles of the GWCT's new Working for Wildlife initiative.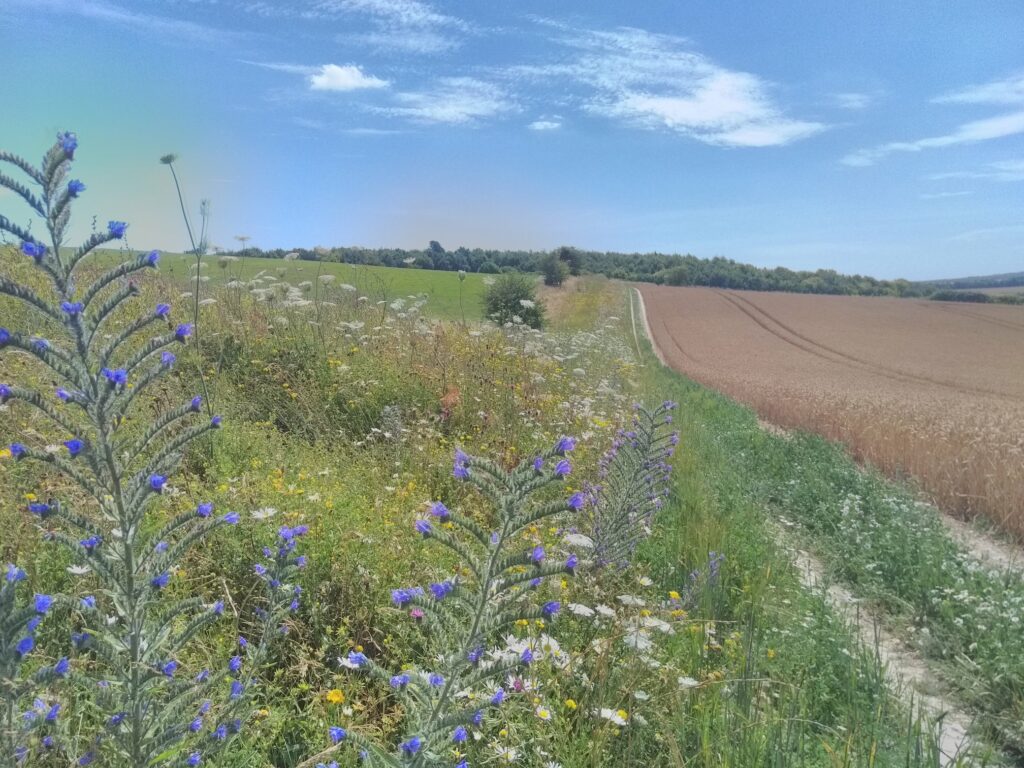 Jess Brooks, the GWCT farmland biodiversity advisor, is the facilitator for the cluster, guiding farmers but encouraging them to make their own decisions and find the species that they want to work for. "We've made some fantastic discoveries around here, which has, in turn, enthused the farmers and they then want to do more on their farms to protect and encourage that wildlife".
Farmers are doing things their way, out of their own pockets and the results have been impressive. Together they have created 185 acres of new grass and flower margins, wild bird seed plots and pollen and nectar mixes, increasing the amount of wild pollinator habitat on arable land by 50%. The impact of this hard work is there for all to see: "The ground is alive with bees, I mean thousands and thousands and thousands of bees", said Mr Harrabin, as he wandered alongside a field margin that the cluster has put in to increase biodiversity.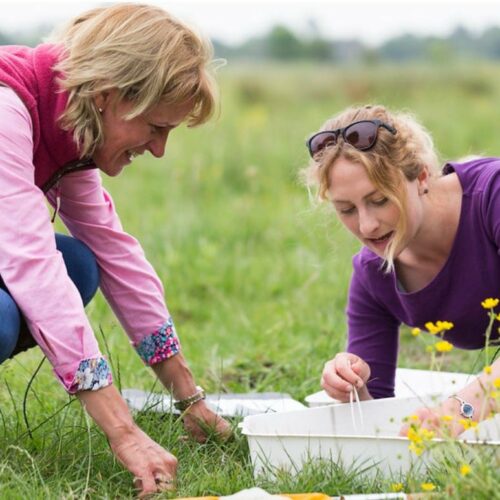 The local community has also been important, as the cluster increased engagement with four nearby villages and provided education on species they are likely to see, including hedgehogs. Locals have also benefitted from the boom of wildlife, with 35 species of butterfly recorded (60% of British butterfly species), including rare gems such as Marsh Fritillary, Silver-spotted Skipper, Chalk-hill Blue and the famous Duke of Burgundy.
The visit was broadcast on The Today Programme – the UK's second most popular radio show with over 7m listeners a week – and we hope it will encourage listeners to embrace the positive approach to conservation that has long been championed by the GWCT. The Trust started the farmer cluster initiative in 2012 with the ground-breaking Marlborough Downs Nature Improvement Area project in 2012, asking one simple question – "what wildlife would you like on your farm?". For those in the Martin Down Cluster, there are almost too many to count.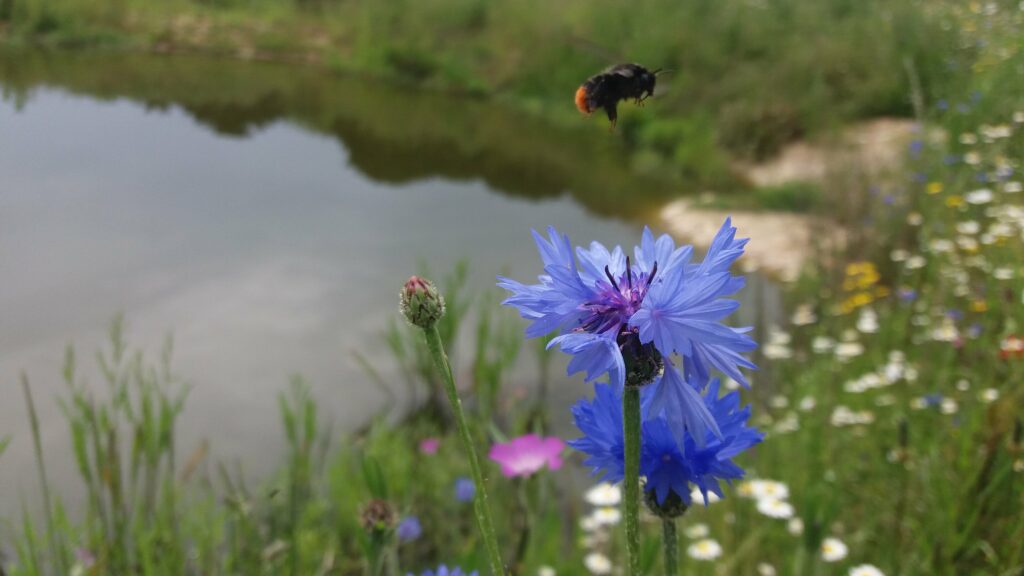 Add your voice to the growing campaign for a more positive approach to conservation by signing the Working for Wildlife pledge. Over 1,000 people have had their say – add yours today.
Today Programme highlights GWCT work on Farmer Clusters