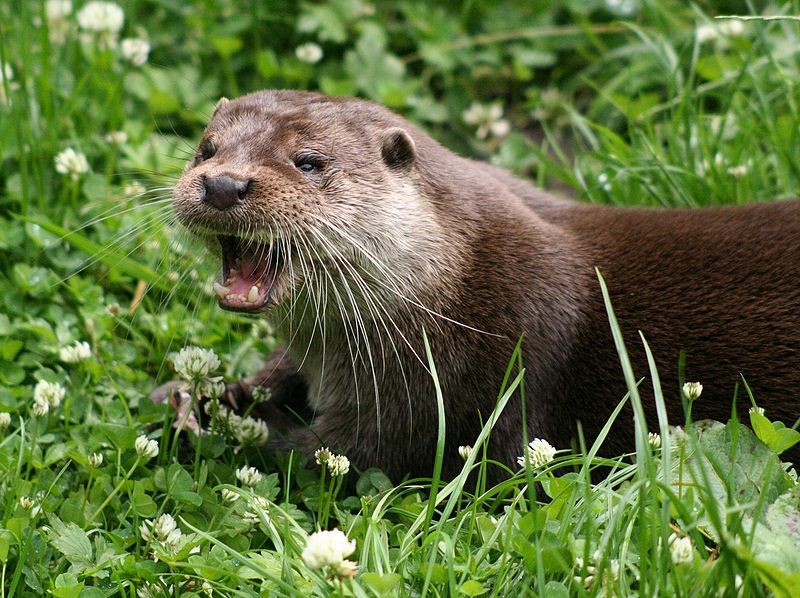 The East Yar Project Group , a group of ten farmers and landowners, has been working in partnership with the Down to the Coast Landscape Partnership Scheme. Both programmes are co-ordinated by the Isle of Wight AONB.
Together they have removed shading trees and constructed fish passes on the river between Budbridge, above Newchurch and Longwood Lane, in Sandown. They say this has improved conditions for river wildlife including the rare water vole, dragonflies and water plants.
In 2015, the Hampshire and Isle of Wight Wildlife Trust and Down to the Coast commissioned a survey of the river for water voles, and no signs of otter were found. A repeat of the survey this summer has found not only water vole, eels and harvest mouse but positive signs of otters in the river.
David Brown, Farmer & Chair of the East Yar Project Group said:
"We are pleased that the work we have done on the river has brought this much-loved mammal back… We wait to see if a population becomes established or whether these sightings are just a very adventurous individual."
Isle of Wight farmer-led project welcomes otters back to the East Yar